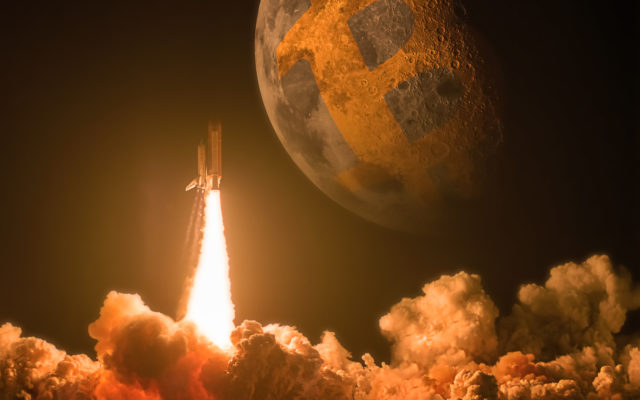 Another day, another new 2019 high for Bitcoin. The daddy of digital assets swept through resistance yet again, a few hours ago to power up towards its next major milestone, $13,000.
---
No Derailing The Bitcoin Train
It has been another fruitful morning for Bitcoin markets in Asia. BTC spent the best part of the past 24 hours trading at around $11,300 but lifted off again a few hours ago to hit $12,380 according to Tradingview.com. On some exchanges, it may have even surpassed $13k.
Daily volume has surged again to $28 billion and BTC market capitalization has added $20 billion overnight to reach $220 billion. This is more than the entire crypto market cap less than two months ago. Bitcoin market dominance is now well above 60 percent, its highest level since the last big bull run in December 2017.
Analysts and traders have been keeping an eye on the charts for next possible levels of resistance. The previous, which has now turned support, is at $11,500. There has been no pullback whatsoever and there is very little technically stopping Bitcoin surging another thousand dollars up to $13k.
Trader Josh Rager has noted that the last stand for BTC could be $14.2k, and after that, there are clear skies to new all-time highs.
"$BTC: Weekly chart looks so good. People can talk pullback all they want, but not much is stopping Bitcoin from ripping up to $13k+. After price passes $14,200 there isn't a lot standing in the way to new all-time highs. I'm not going to try to stand in front of a moving train."
$BTC: Weekly chart looks so good

People can talk pullback all they want, but not much is stopping Bitcoin from ripping up to $13k+

After price passes $14,200 there isn't a lot standing in the way to new all-time highs

I'm not going to try to stand in front of a moving train pic.twitter.com/7JhoqwgXLG

— Josh Rager Read more