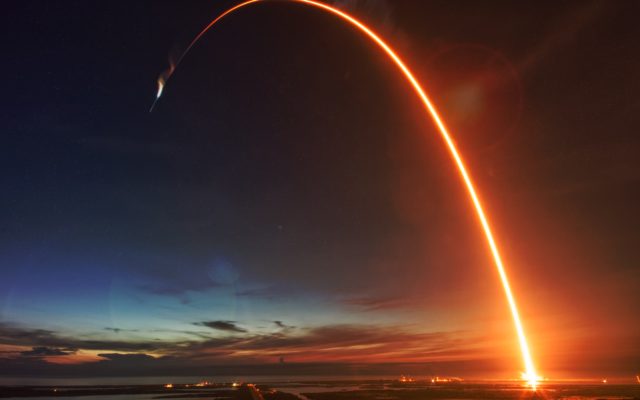 Another day, another milestone passed. Bitcoin's inexorable rise from December 2018's bottom to break $12000 has been astonishing in its speed. So what could lie ahead?
---
Crypto-Spring Is Here, Courtesy of Bitcoin
Barely six months ago we were engulfed in our darkest hour. Crypto-winter seemed here for the long-haul, not helped by the onset of actual winter (in the northern hemisphere, at least). Bitcoin price was hovering in the low-$3,000s, with no indication of which direction it was heading. We'd already crashed nearly 85% from all-time highs, almost exactly one year before.
Little did we know then, but the bottom was in and we were on our way up. Six months later we have already regained over half of that 85%, but we started slowly. The slog from the bottom of $3.2k back up to $5k took 109 days. Although a full half of that was in the last three of those days, from April 1 to April 3.
Bitcoinist had two weeks prior to this called the end of crypto-winter, on the back of impressive gains in daily volume.
Up, Up, And Away
Five weeks later, in early May, Bitcoin price broke $6k, but by then the floodgates had opened. Another three days saw $7,000 fall, and two later we'd broken $8k. With the dark days decidedly behind us, it was time for a bit of consolidation.
Bitcoin continued to push upwards though, touching $9,000 by the end of May, although it was rejected at the first attempt. Price pulled back to as low as the mid $7,000s to regain some momentum. Next time we attempted $9k we'd be ready.
Sure enough, on 12 June, Bitcoin price started to charge. 4 days later it had broken $9,000 again, making us wait only another five days before it smashed through $10k. $11,000 came the very next day (22 June), although it took a further two before it stuck.
And now, two days further down the line, Bitcoin price has broken $12k (almost touching $13k at one point), with seemingly little resistance ahead.
Can We Predict The Future By Looking To The Past?
So where do we go from here? Many are looking to the bull run in December 2017, reminding us that back then the pump from $12,000 to $19,000 took only 11 days.
Reminder: Bitcoin previously went from $12k to $19k in 11 days.

— Cole Kennelly Read more