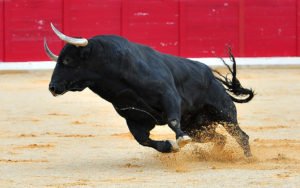 After over a week of consolidation, bitcoin price has started to move again as we enter the weekend. Many had anticipated a selloff and larger correction, which still may come, but at the moment the bulls are back in play as BTC breaks resistance.
---
BTC/USD Breaks Resistance
From an intraday low of around $8,200, bitcoin price shifted gear and broke this resistance level to push to a high of $8,730 a few hours ago during early Asian trading. The 6% gain has had the usual effect of lifting most of the altcoins with it. Bitcoin volume has also increased to its highest level for over a week which is back above $20 billion.
At the time of writing, BTC 00 had retraced slightly but was still trading at a two week high of $8,650.
Bitcoin Correction Fears Fading
Now that the expectations of a massive correction have started to dissipate, and the head and shoulders formation has broken down, traders and analysts are turning to the charts to map out bitcoin's next move.
Analyst Josh Rager has shared two possible scenarios revolving around a resistance level at $8,566.
Battle at the $8566 resistance. Two possible scenarios:
1. Close above this level and continue up to $8750+
2. Close below level, retest $8k area followed by push back up to $8750+
The next couple hours will be key for 4hr and daily close.
$BTC Update

Battle at the $8566 resistance

Two possible scenarios:

1. Close above this level and continue up to $8750+

2. Close below level, retest $8k area followed by push back up to $8750+

The next couple hours will be key for 4hr and daily close pic.twitter.com/QFCS6jSjiv

— Josh Rager Read more